New Station and Apparatus for Benton County Fire District 4
Voters approved bond to fund improvements to service in 2018
Benton County Fire District 4 will have its first new station in over twenty years soon.  Station 430 at 8031 Keene Rd, West Richland is under construction and expected to be in service by early 2021.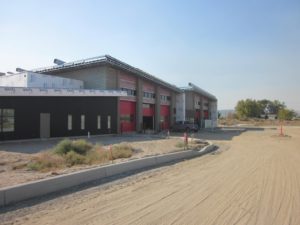 Station 430 on Keene Road during construction (September 2020)
Two Type 1 fire engines have also been ordered and are being manufactured. The engines are expected to be in operation by early 2021, as well.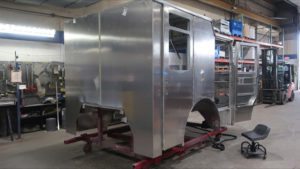 Type I fire engine being built by Hughes Fire Equipment and Pierce
In late 2018, voters in Benton County Fire District 4 approved a bond to build and equip the station as well as purchase replacement emergency apparatus. The new station will improve emergency response times district-wide, and provide additional units to respond during back-to-back calls. The two new fire engines will be placed into service throughout the fire district and help to equip Station 430.


"We're thankful for our community's support that made these investments to serve our residents possible," said Chief Paul Carlyle. "We look forward to welcoming the public into the new station when the time is right to do so safely."