Benton County Fire District 4
Benton County Fire District 4 is proud to provide fire and emergency medical service (EMS) to 19,000 people over 52 square miles, including the City of West Richland. Approximately 50 volunteer and career firefighters, emergency medical technicians and paramedics respond to an average of 1,400 calls per year. We appreciate the support of our community and give back through our involvement with the local food bank, senior center, chamber, veterans' groups, and public schools.
Our fire district started as an all-volunteer department in 1954. Now we rely on volunteers as well as paid and part-time personnel to respond to emergencies. The West Richland community is growing at a rapid rate, and we need your help. You can train as a firefighter, emergency medical technician, or firefighter/EMT. EMTs are in high demand right now as 72% of our calls are for medical emergencies. Becoming a volunteer is a great way to give back to your community and it helps keep property taxes low compared to other staffing models.
---
Winter Safety: Tips to Prevent Fires and Be Prepared!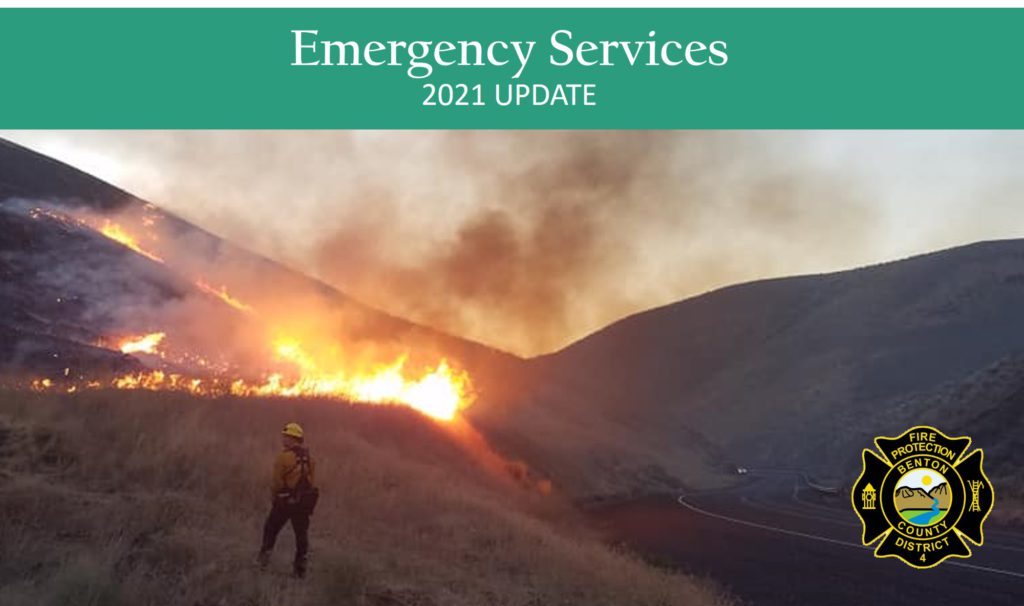 VIRTUAL PRESENTATION AVAILABLE Do you belong to a service organization, community group or homeowner association that is looking for virtual speakers? Fire Chief Paul Carlyle welcomes invitations to speak (virtually) to local groups. He can provide an overview of the Fire District, and answer any questions about emergency response in Benton County Fire District #4. Please direct meeting requests to pcarlyle@bcfd4.org or call Station 420 at (509) 967-2945.