Benton County Fire District 4
Benton County Fire District 4 provides fire and emergency medical service (EMS) to approximately 22,000 people over 52 square miles. Our service area includes the city of West Richland and the unincorporated areas around it. In 2022, our firefighters, emergency medical technicians, and paramedics respond to an average of 2,200 calls, 65% of which were EMS-related.
Our fire district started as an all-volunteer department in 1954. Now we rely on volunteers as well as paid and part-time personnel to respond to emergencies. The West Richland community is growing at a rapid rate, and we need your help. You can train as a firefighter, emergency medical technician, or firefighter/EMT. EMTs are in high demand right now as 64% of our calls are for medical emergencies. Becoming a volunteer is a great way to give back to your community and it helps keep property taxes low compared to other staffing models.
---
NOTICES
---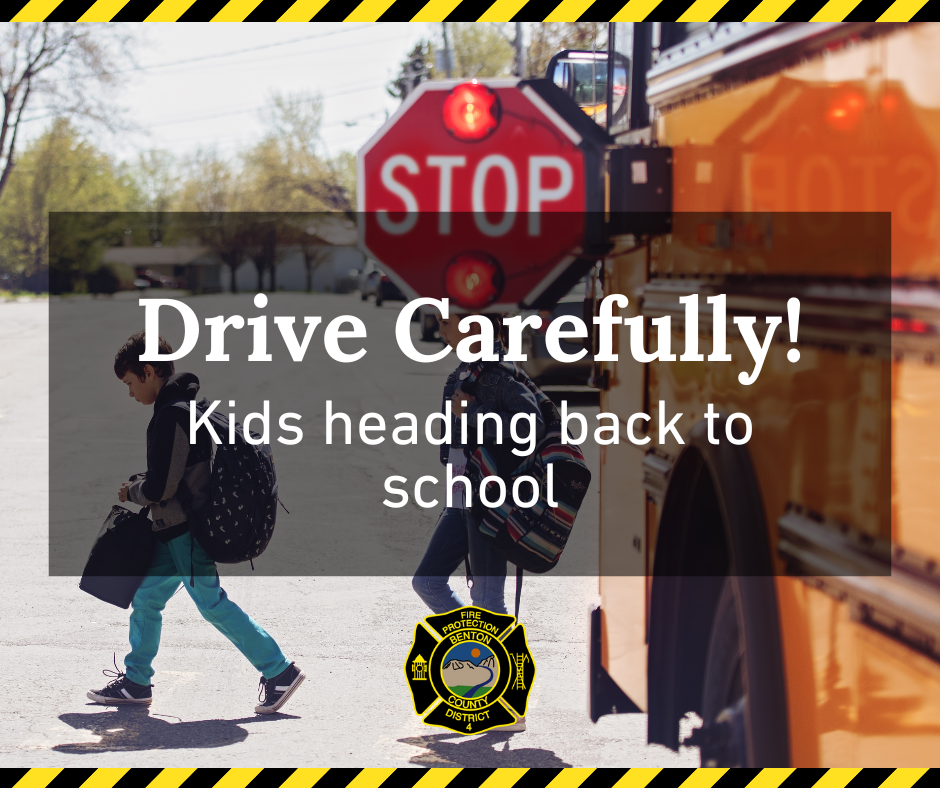 As the new school year kicks off, let's all come together to ensure the safety of our children on the roads. Drivers – keep a watchful eye and follow these tips:
Slow down: Be extra cautious around school zones and bus stops. Obey posted speed limits.
Stop for buses: When a school bus extends its stop sign, it means kids are getting on or off. Wait until the sign is retracted and the bus starts moving again.
Watch for crosswalks: Always stop for pedestrians at crosswalks and be especially cautious around school zones.
Stay Alert: Kids can be hard to predict – they might run into the road unexpectedly. Stay focused, attentive, and ready to react.
Put your devices away: Distracted driving is dangerous driving. Keep your phone and other distractions out of reach while behind the wheel.
Let's drive carefully this school year and set a good example for our young and new drivers!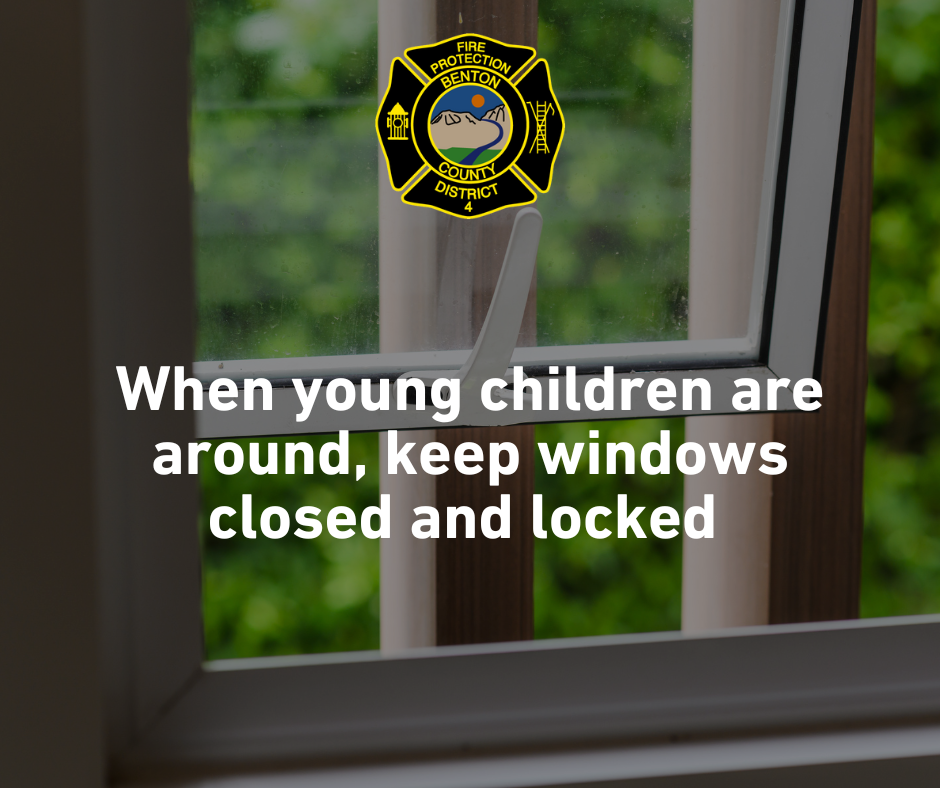 Parents and caregivers, balancing fresh air and safety is key, especially when it comes to our little adventurers. Safeguard your home by installing sturdy window locks or guards/stoppers. While these are important to prevent falls, in the event of a fire, an escape through a window could also save a life. Teach your children about window safety as they grow, while also establishing an emergency escape plan that may include a window as an exit. Practice unlocking windows or removing stops/guards that are designated as secondary emergency exits on upper floors, as well as how to safely escape using a fire ladder.  A few additional tips to prevent window falls:
When young children are around, keep windows closed and locked.   
Always supervise children and keep areas around windows free of furniture that may enable climbing.
Encourage play away from windows and balconies.
Window screens are meant for bugs – they won't prevent a fall and may create a false send of security.
We all know that curiosity is a natural part of a child's growth journey, and sometimes that curiosity might lead them to explore objects like lighters and matches. Here are some essential tips to keep your little ones safe around fire-related items.
Make sure lighters and matches are stored high up and out of your child's sight and reach. A locked cabinet is a great option to prevent access.
Invest in childproofing tools to secure areas where you store lighters and matches.
Teach your kids about fire safety from a young age. Lighters and matches are not toys. Explain that these items are tools for adults only.
Lastly, teach your children what to do in case of a fire emergency. Help them understand that fire is not a toy, and knowing how to respond appropriately is crucial. Let's keep those curious minds safe and sound.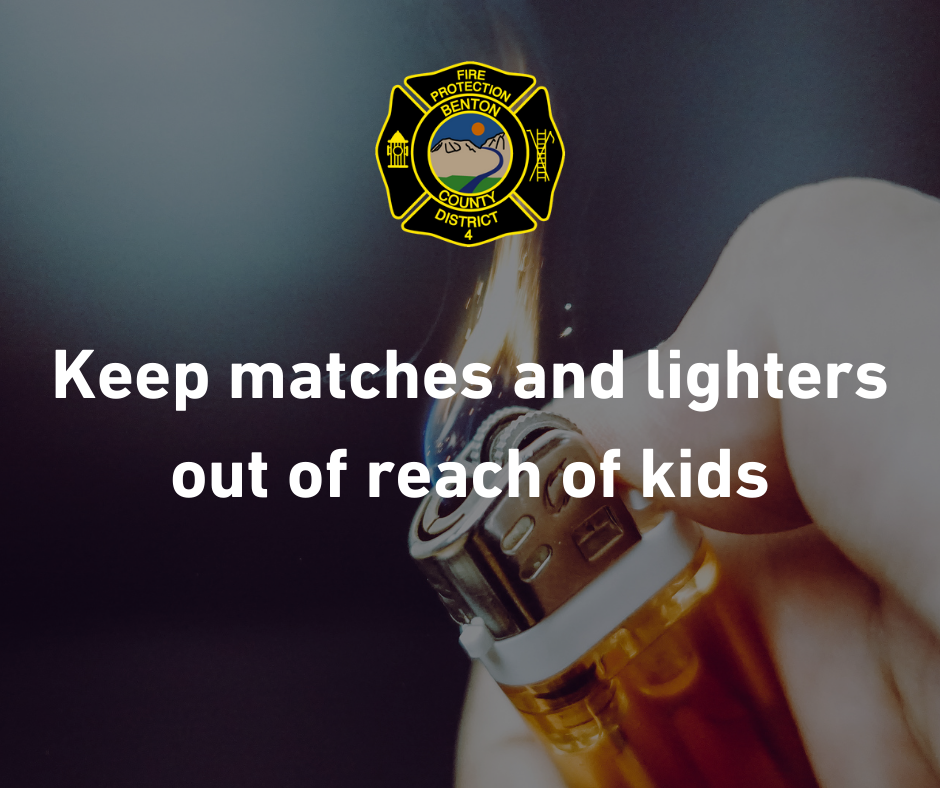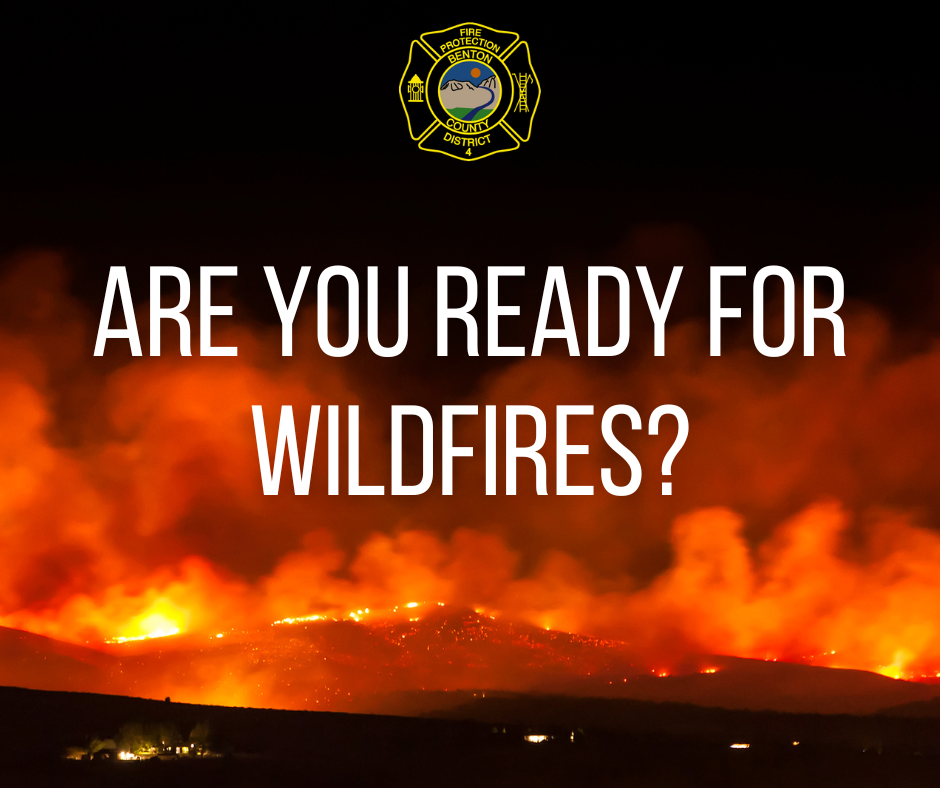 Wildfire season is here, and it's crucial to take steps to protect your property and promote a fire-safe environment. Here are some key tips to help you prepare now:
Create defensible space: Clear out any dry vegetation, debris, and dead plants around your property. Maintain a buffer zone of at least 30 feet between structures and flammable vegetation.

Note! It's too dry to safely burn yard waste piles.
Trim trees and shrubs: Regularly prune tree branches, ensuring a minimum of 10 feet of clearance from chimneys, roofs, and power lines. Remove any low-hanging branches near the ground.
Clean your roof and gutters: Clear leaves, needles, and debris from gutters and roofs. These can easily ignite and contribute to the spread of fire.
⭐⭐⭐ Fortify your roof! Install or replace your roof with a Class A-rated roof with noncombustible coverings.
In the event of fire, have a plan to access water: Purchase and install external sprinkler systems with dedicated power sources or a water tank, if no water source is available. Connect garden hoses long enough to reach any area of the home and fill garbage cans, tubs, or other large containers with water.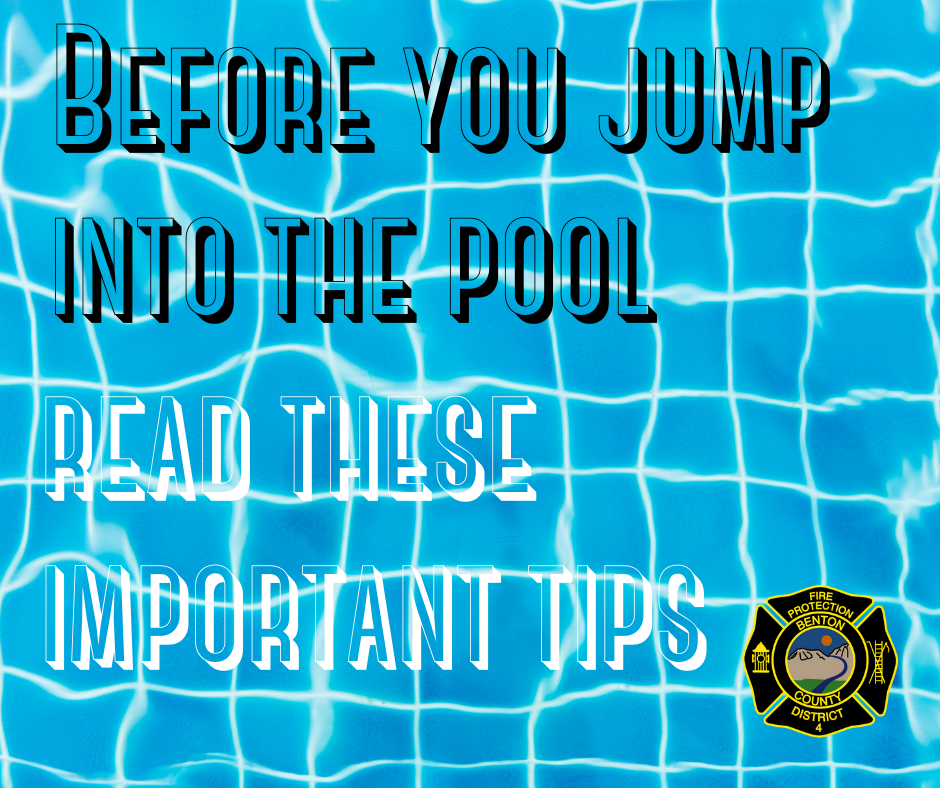 As we gear up for the summer heat, we want to keep pool safety on our minds. Before you jump into the pool, take a moment to read these important tips:
Always supervise children when they're in or near the pool. Never leave them unattended, even for a moment.
Keep electrical devices away from the pool area. Never use electronic devices, such as radios or phones, while in the pool.
In case of an emergency, call 911 immediately. If someone is in trouble, throw them a floatation device or use a long stick to pull them to safety.
Remember, pool safety is everyone's responsibility. Stay safe and stay cool!
LIFEJACKET LOANER PROGRAM
Benton County Fire District 4 is one of several agencies that offer loaner lifejackets. Please call Slita Superawesome at (509) 967-2945 to arrange a pick-up time/location. Due to station renovations/repairs underway at Station 420, please call in advance so we can have lifejacket ready for you to pick-up. We cannot accommodate drop-ins this summer as Station 420 is not open to the public during construction.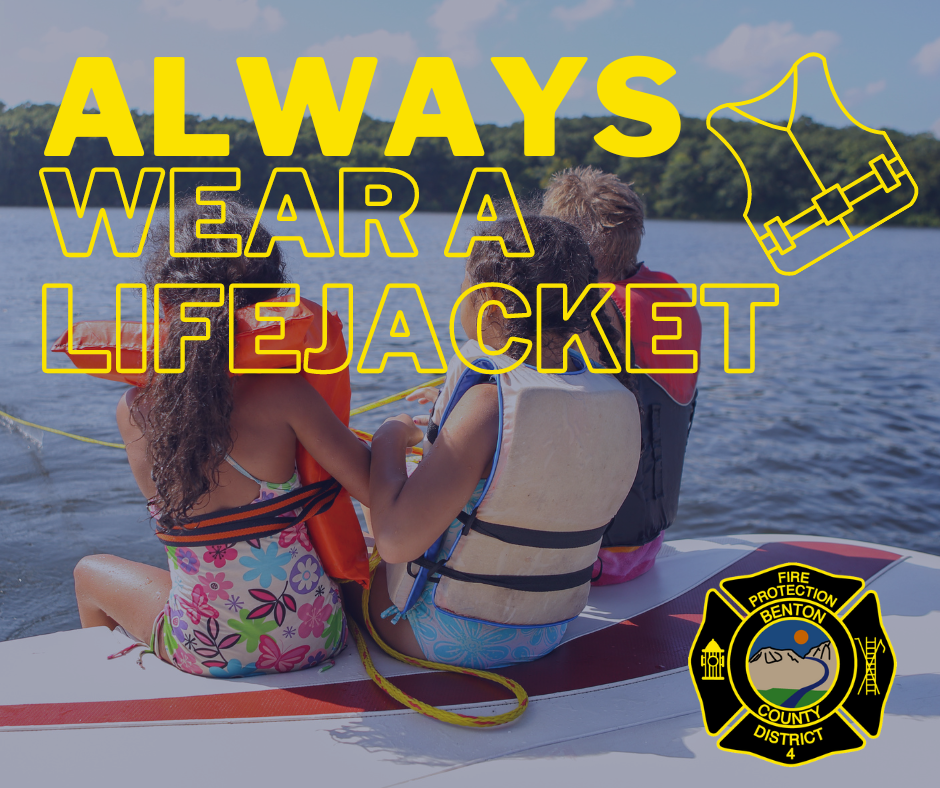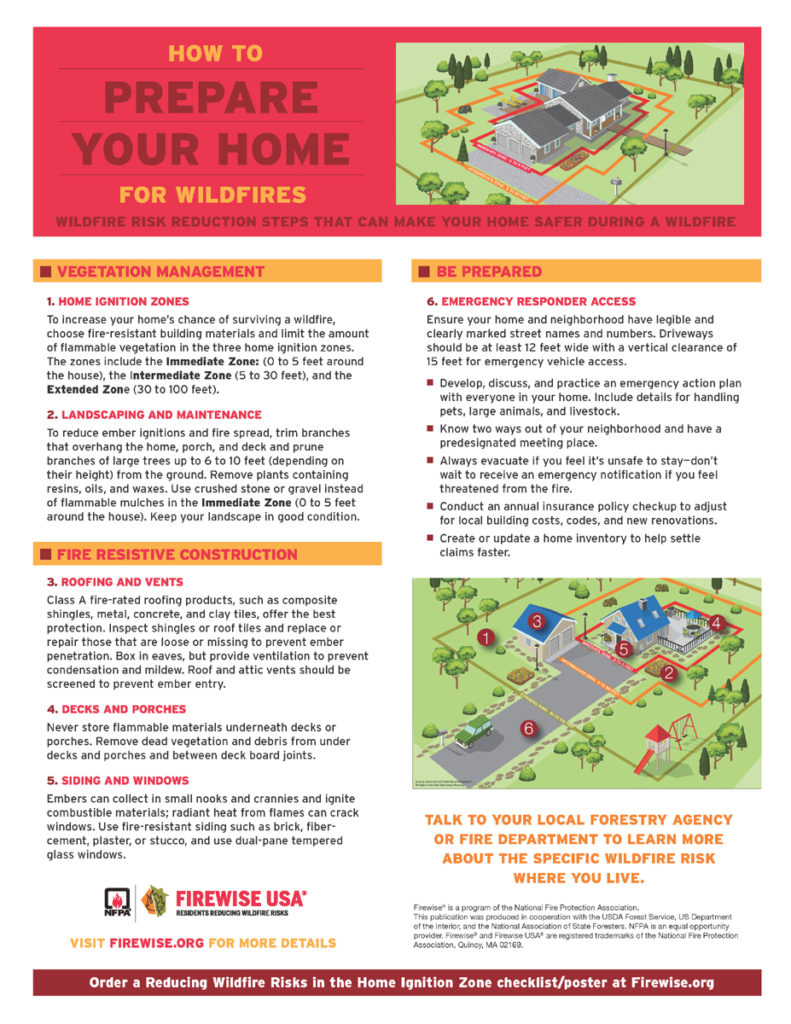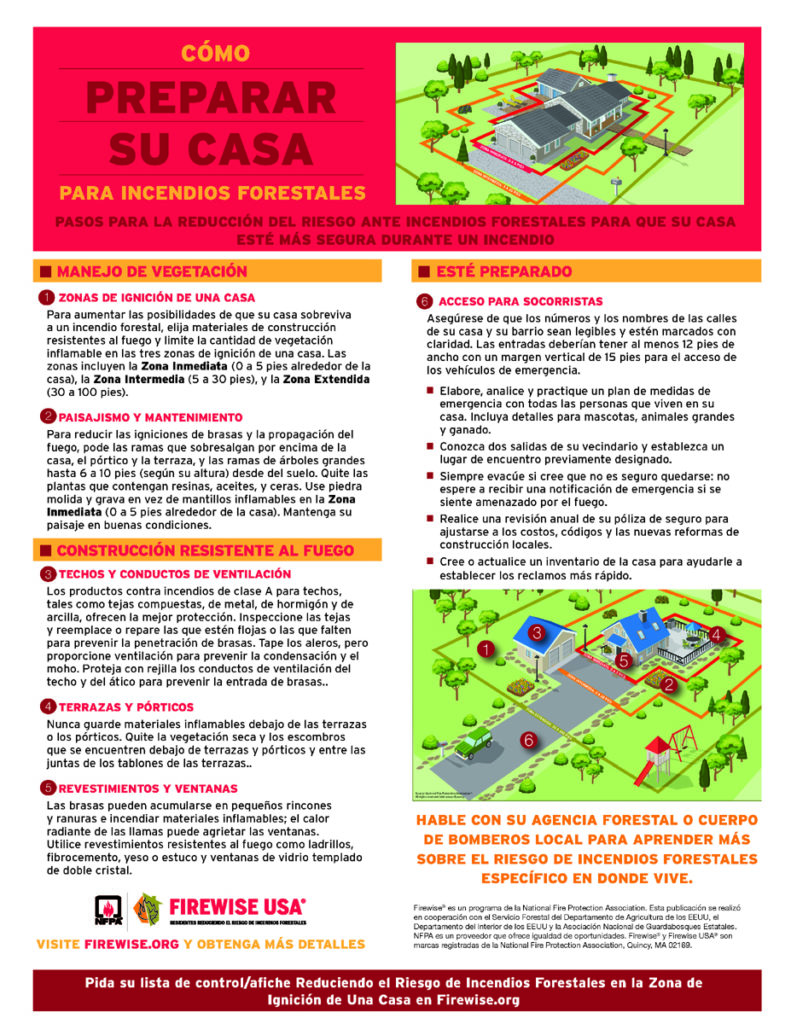 ---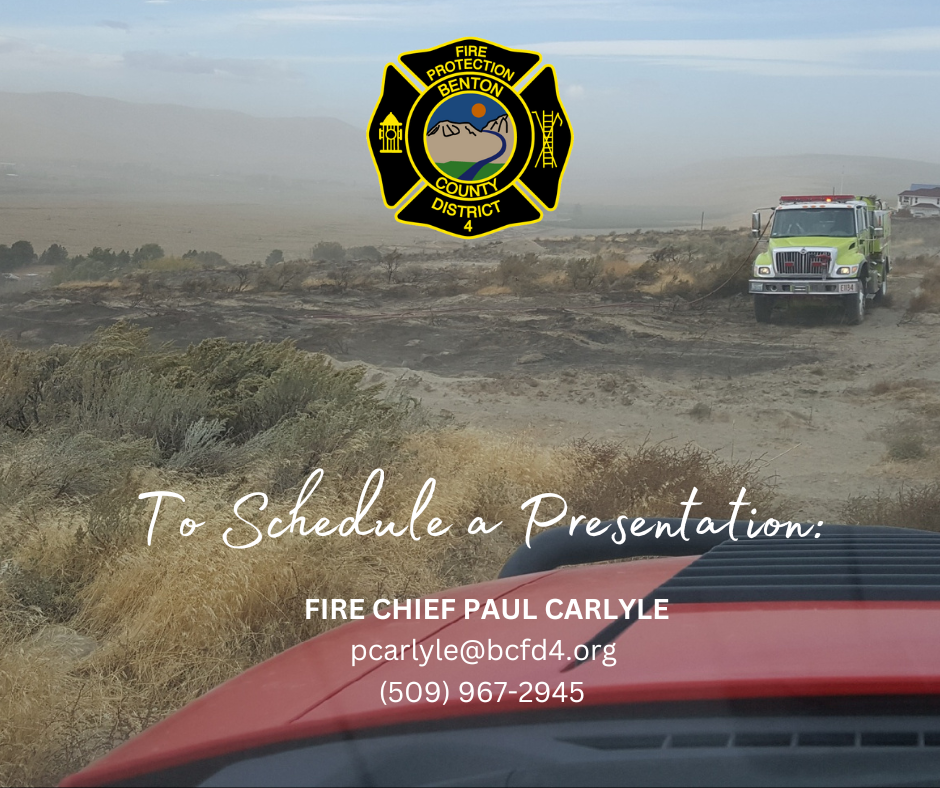 PRESENTATION AVAILABLE Do you belong to a service organization, community group, or homeowner association that is looking for speakers? Fire Chief Paul Carlyle welcomes invitations to speak to local groups. He can provide an overview of the Fire District, and answer any questions about emergency response in Benton County Fire District #4.
Please direct meeting requests to pcarlyle@bcfd4.org or call Station 420 at (509) 967-2945.